Amity Kennels is located NorthEast of I-35 freeway end. I-35 terminates onto HWY 61 North angling right; you turn onto 61 and London Road combined. Follow until 43rd Ave E -only goes Left- turn onto and follow to dead end (1 Mile). Turn Left again onto Glenwood Ave and Follow to top of hill - levels off and you come to a 4 way stop. Turn Right onto Jean Duluth Road and follow 8 blocks. Kennel is lime green with yellow paw prints on everything. (2120 Jean Duluth Road, Duluth Minnesota). You left I-35 less than 8 minutes ago.
If you have any questions or are coming from another direction please feel free to call 218-525-1108. Watch for the paw prints.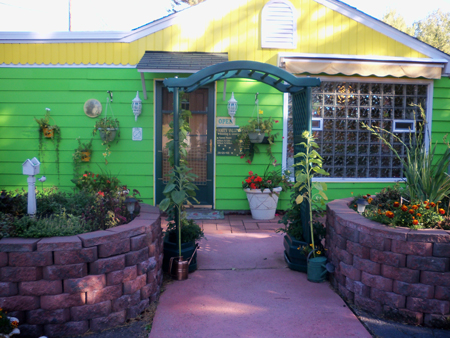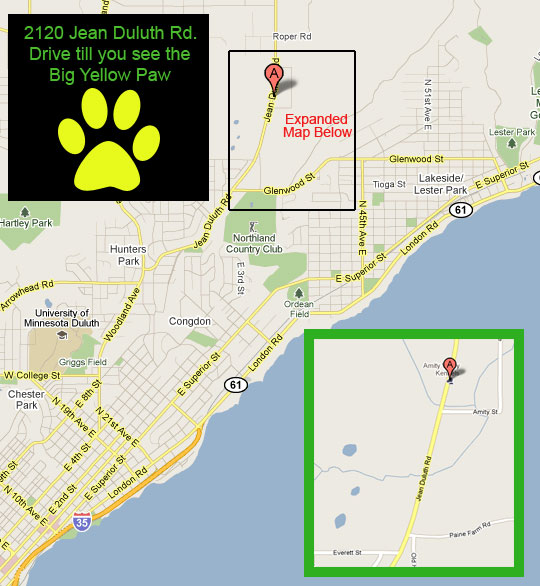 We now accept credit cards!